~ hello and welcome to my page! ~

おはよう my lovely deviant
art
friends!
I'd like to thank you all for this
6 beautiful years
on deviantart !
I'm lazy artist & need sometimes my little break to rest, but I'm online everyday and still alive. So don't worry.. I will end all of my works as soon as possible.
Some facts about me:
My name is Aleksandra - I'm 21 years old - I come from Germany - I love to cosplay - I'm in love -
If you'd like to know more about meh, just ask.
It's me and my boyfriend as Hellsing characters: AluxSeras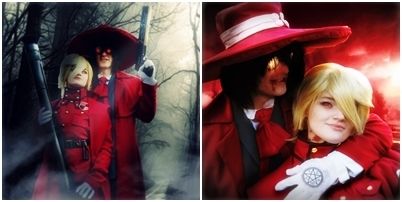 Our cosplayplans for 2015:
x Ciel and Sebastian
(Black Butler)
x Alice Madness Returns (Genderversion)
x Amaya and Reydan
(Poison Dreams - my own story)
and much more . . .

You can also follow me here:
cuteh background belongs to
CookieHolicNyu